MARVEL SNAP is celebrating the Lunar New Year with a week of Log-In Rewards and a new in-shop bundle featuring a Variant of Jubilee!
---
Happy New Year!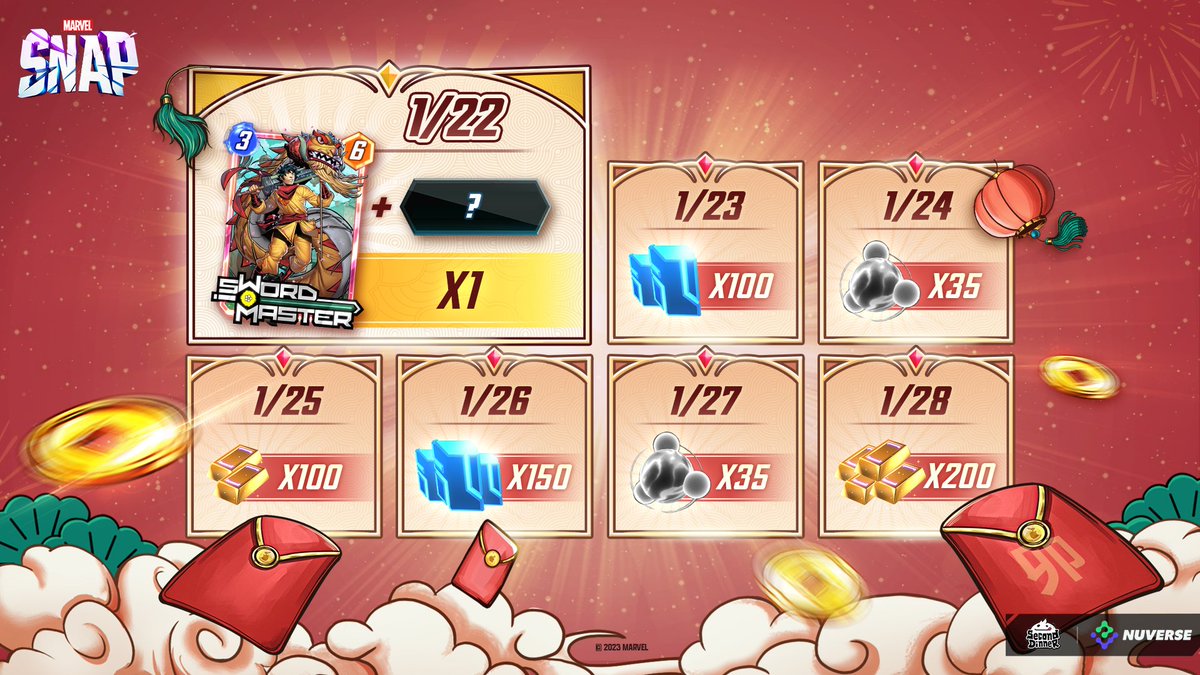 Celebrate Lunar New Year with us and get FREE rewards, starting with a special Sword Master variant!
From today until January 28, players can open MARVEL SNAP each day and get some cool log-in rewards. The day 1 log-in rewards, which you can claim right now, are an exclusive Variant of Sword Master and a festive title.
These log-in rewards look like they're only going to last a week, so make sure you get to your Inbox and claim them before they disappear! PC players will have to get on mobile to claim their rewards (or use a mobile emulator), since the Early Access PC build of MARVEL SNAP does not have access to the Inbox.
---
Festival Fireworks Bundle
There's a new bundle in the Shop as well, celebrating the Lunar New Year with a Lunar New Year Variant of Jubilee and an assortment of in-game currencies, all for $4.99 USD (or currency equivalent).
$4.99 USD usually buys 300 Gold in the in-game Shop, so if you want to spend money in MARVEL SNAP, this deal is worth it for the extra Gold alone.
---
Which Lunar New Year Variant is your favorite? Share your thoughts in the comments!